*Click to Skip!*
| | |
| --- | --- |
| Bringing Your Own Photographer | Local Destination Photographer |


Advantages to Bringing Your Own Photographer


You Can Meet First
In a Japanese garden in Tokyo, Japan — Photo by WEDDING PICTURES
Couples who bring their own photographer to a destination shoot usually find them in their local area. This means they are able to interview and spend some time in person before booking them as their photographer. The importance of this depends on your personality. Some people simply love a photographer's style and aren't particularly bothered about how well they get along. However, others prefer to establish a relationship beforehand to help them feel more relaxed during the photo shoot.




Consistent Style of Photos
Wandering around in South Korea — Photo by Wedding Howl
Are you looking to do two or more photo shoots (such as engagement, pre wedding, wedding, or post wedding)? In this case, taking your photographer overseas with you will allow you to keep a consistent style throughout all of your photos. This is great when getting prints made for your home or creating a large photo album. On the other hand, having different styles of photos can be very nice too.


Disadvantages to Bringing Your Own Photographer
It Can Be Expensive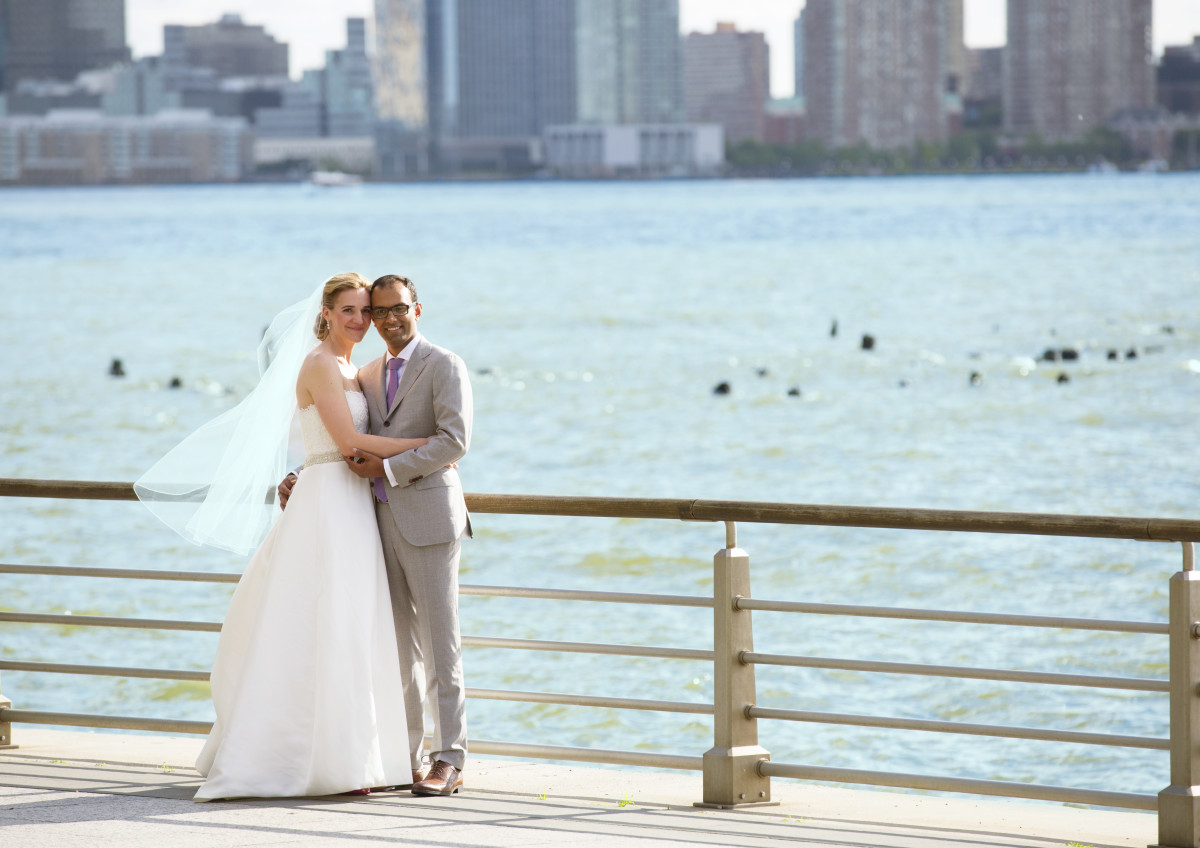 Beautiful shot in New York! — Photo by B WORKs PHOTOGRAPHY
A BYO photographer can be a costly affair. You will need to foot the bill for their transportation and accommodation, as well as the cost of the photo shoot itself. (Make sure to talk with your photographer about these expenses before booking them!) Some destination photographers have countries they regularly travel to during certain times of year, so booking with them during that period will mean you can save on the logistical costs. However, depending on the country you are traveling to, booking a local photographer may help you save money thanks to the exchange rate (or if the country has a lower cost of living).




You May Have Trouble Getting Permission
Near the Tokyo Tower — Photo by trickster photography
Particularly in the case of Japan, a local photographer will have an easier time navigating the rules and regulations of outdoor and location photography. For example, many parks and gardens require photographers to give notice of intent to use the property and to also pay a fee. The instructions and forms needed are often only written in Japanese, making it very difficult for a visiting photographer who doesn't speak the language.
Advantages to Hiring a Local Photographer
They Double as a Guide and Translator
Shooting in Hawaii! — Photo by Ryujin Hawaii
From popular tourist areas to secret hole in the wall places, a local photographer will know all the best spots to take your photos. If you find someone who is good at speaking English, they will be able to introduce you to new places and teach you about the local customs and people. It's a great opportunity to gain a deeper understanding of the country you are visiting.






They Have Knowledge of Local Vendors
Do you know where to get your hair and makeup done? Your local photographer probably does! Many photographers have ongoing relationships with local rental attire shops, hair stylists, and makeup artists, and can get you a good deal. Not to mention that photographers and vendors who regularly work together understand each other's work flow which will help ensure your photo shoot run smoothly.


Disadvantages to Hiring a Local Photographer
There may be a Language Barrier
Save the date! In Hiroshima — Photo by studio LUCUSS
Things can get lost in translation when you and your photographer don't speak the same language. Even if they speak enough English to organize a meeting place and time, you may have trouble trying to convey the type of photos you want to take or concerns you have about the photo shoot. This can be overcome by booking an English speaking photographer, hiring a translator, or booking via a photographer platform with bilingual support staff (like Famarry!).
It can be Difficult to Follow-Up after the Photo Shoot
Secret getaway in Spain — Photo by La Cristina Fotografia
A photographer's job doesn't end at your last picture, they spend many hours editing all the photos and it will usually take 2 - 4 weeks for you to receive the finished product. Depending on how long you stay at your destination, you are likely to leave the country before you receive your photos and this can be a concern.
If you are unhappy with the photos you receive by a photographer in your home country, you can speak to the photographer directly or follow up with consumer protection. However, how can you handle this with a photographer located overseas? A good safeguard is paying your photographer via a third party who holds the payment until goods are delivered. Another thing you can do is book via an agent or platform that has a relationship with the photographer and can follow up on your behalf if things go awry.
What is Pre Wedding Phtography?